Let's work together to SAVE LIVES!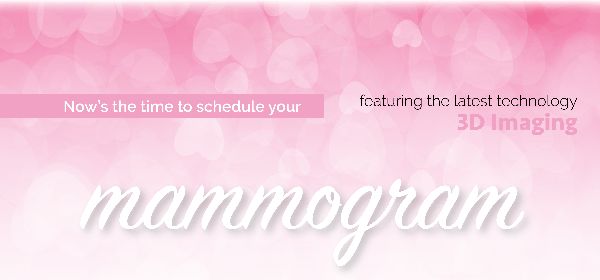 Wear pink throughout the month of October, to promote awareness of Breast Cancer and the need for annual mammograms. Ask your loved ones —moms, grandmas, aunts and sisters—if they have their mammogram scheduled today. 
We are doing our best to change the tough statistics of Saunders County:
Compared to the national average,

• our screening rate in Saunders County is 12% lower,
• late stage breast cancer diagnosis is 15% higher, and
• our mortality rate is 12% higher.
Saunders Medical Center has the best technology available for our community. Learn about recommendations of how often to have a mammogram, our technology, the process, and get any questions you have answered. 

---

Pam Bryant, a breast cancer survivor, talks about her personal journey and how being diagnosed with breast cancer under the age of 45 has impacted her life. Hear her story. 
See more on risk factors at https://www.cdc.gov/cancer/breast/basic_info/risk_factors.htm