Registration is now full. Thanks for the great response. Be Well.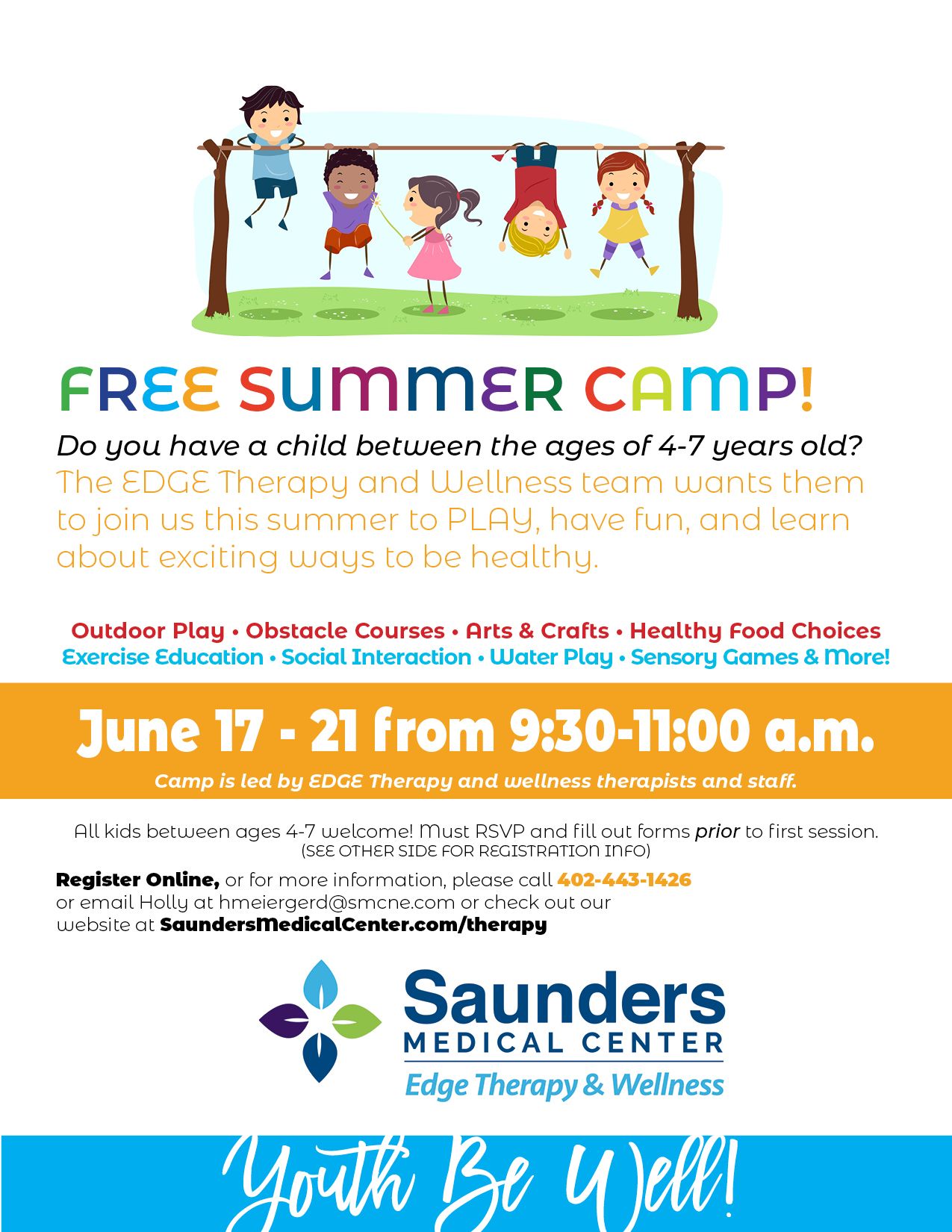 Do you have a child between the ages of 4-7 years old? The EDGE Therapy and Wellness team wants them to join us this summer to PLAY, have fun, and learn about exciting ways to be healthy. 
Outdoor Play • Obstacle Courses • Arts & Crafts • Healthy Food Choices 
Exercise Education • Social Interaction • Water Play • Sensory Games & More!
June 17 - 21 from 9:30-11:00 a.m. 
Camp is led by EDGE Therapy and wellness therapists and staff. All kids between ages 4-7 welcome! Must RSVP and fill out forms prior to first session. Free to the first 20 participants! For more information, please call 402-443-1426 or email Holly at hmeiergerd@smcne.com
---
Free Summer Camp for Ages 4-7 | Second Camp Dates: July 22, 24, and 26 from 9-11 am.
Please apply sunscreen and/or insect repellent prior to the start of each camp session. 
We will be having a snack on some days of the camp. Please include any food allergies above. 
Parents and caregivers are welcome to drop off children at 9:30 am and pick them back up at 11:00 am, but we will need an available phone number for staff to call to ensure timely pickup of your child/children. 
Please submit by June 10 for consideration. Limited number of campers.