March is Colon Cancer Awareness Month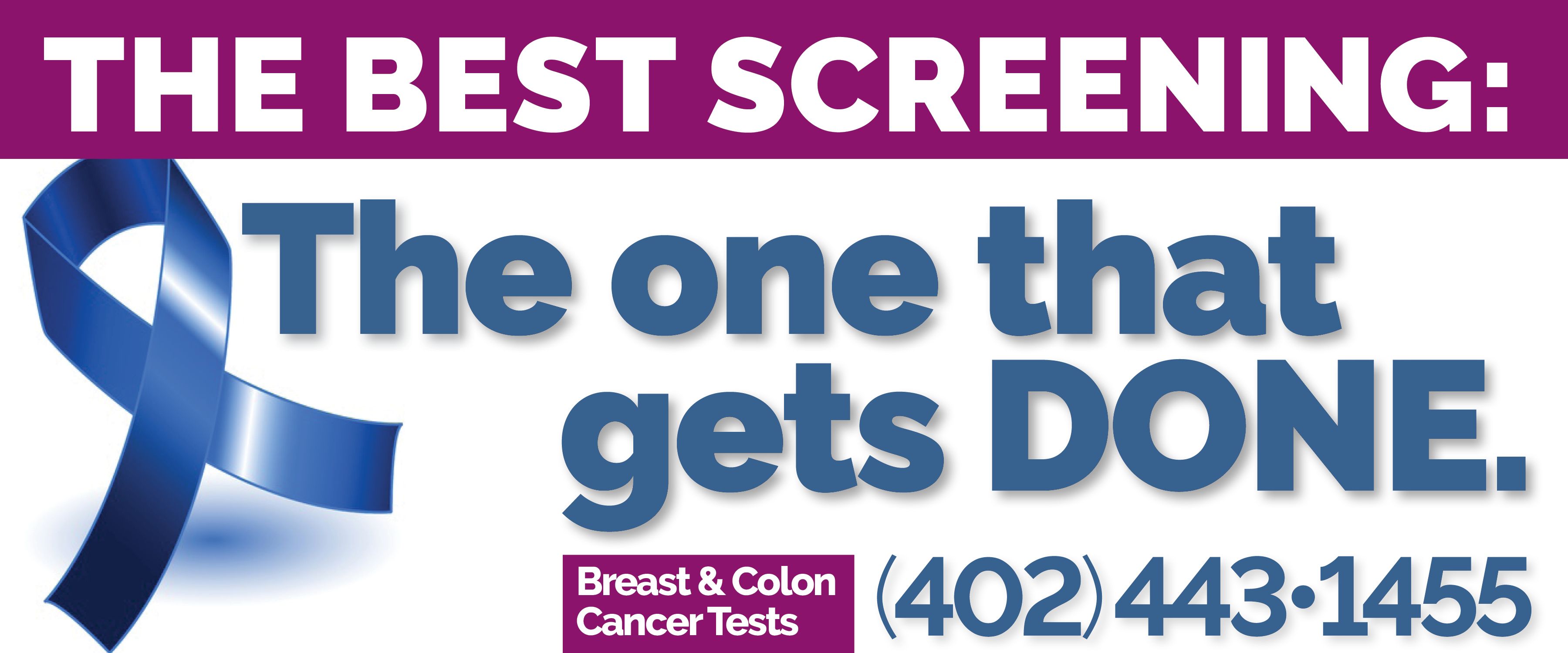 What can I do?
Request an appointment. Schedule your annual physical with Saunders Medical Center's Family Care Clinic (meet providers here) and discuss your health and the timing of appropriate screenings.
Due for a colonoscopy? Schedule your Colon Cancer Screening through March and receive a free gift! Call 402 443-4191.
Scroll down to learn about the Warning Signs of Colon Cancer. 
Choose to make lifestyle changes and learn prevention tips.
Encourage your loved ones to make an annual physical appointment today and share our online posts!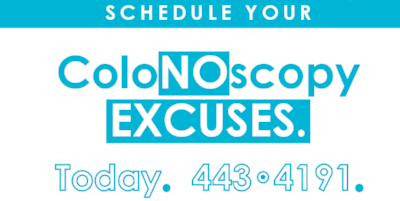 ---
Colonoscopies are performed at Saunders Medical Center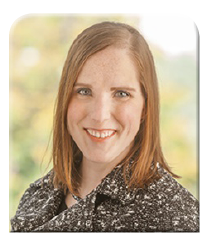 Dr. Ehlers is Board Certified in Internal Medicine and Gastroenterology and comes to Wahoo from Midwest Gastrointestinal Associates, PC. Click here for more information about SMC providers that perform colonoscopies. Or, call 402 443-4191 to schedule.

---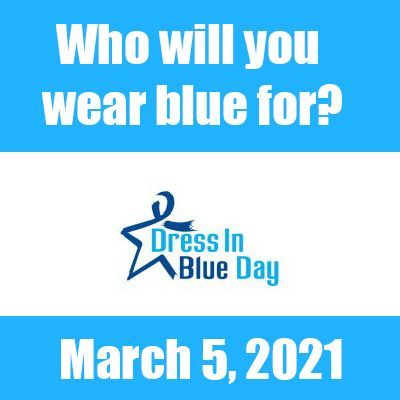 Dress in Blue Day Dress in Blue and join our mission to end colorectal cancer. By wearing blue, you bring awareness to this disease and support our work — as well as honor all who are impacted by colorectal cancer.
When? Dress in Blue Day is Friday, March 5. All of March is National Colorectal Cancer Awareness Month.
Why? In 2021, an estimated 149,500 people will be diagnosed with this highly preventable disease. They will join more than 1.4 million colorectal cancer patients and survivors living today. We go blue for them, their families, and their community.
---
Colorectal cancer facts and figures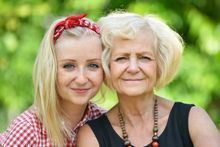 Learning about any disease that takes many lives is difficult, but the fact is that early detection through prevention and screening is proven to dramatically reduce fatalities from colorectal cancer. While 149,500 Americans will be diagnosed in 2021, that is a number we are committed to reducing, with the help of all our allies.
Colonoscopies The most complete screening method available identifies and removes polyps in one session. You'll often hear colonoscopies referred to as the "gold standard" of screening. This is because they can both find cancer and remove potentially precancerous growths called polyps. Since most cases of colorectal cancer start as polyps, colonoscopies essentially allow you to stop colorectal cancer before it even starts!
---
Signs You May Need a Colonoscopy
What are the signs that I may need a colonoscopy?
If you have a family-history of colorectal cancer, are experiencing , are considered high risk, or are simply turning 50, you and your doctor should decide if a colonoscopy is the right screening test for you. Signs that you may need a colonoscopy include:
Blood in or on your stool
Frequent and unattributed pain, aches or cramps in your stomach
A change in bowel habits, like having stools that are narrower than usual
Constipation or diarrhea
Unexplained weight loss
If you are experiencing any of these symptoms, talk to your doctor immediately.