March is Colon Cancer Awareness Month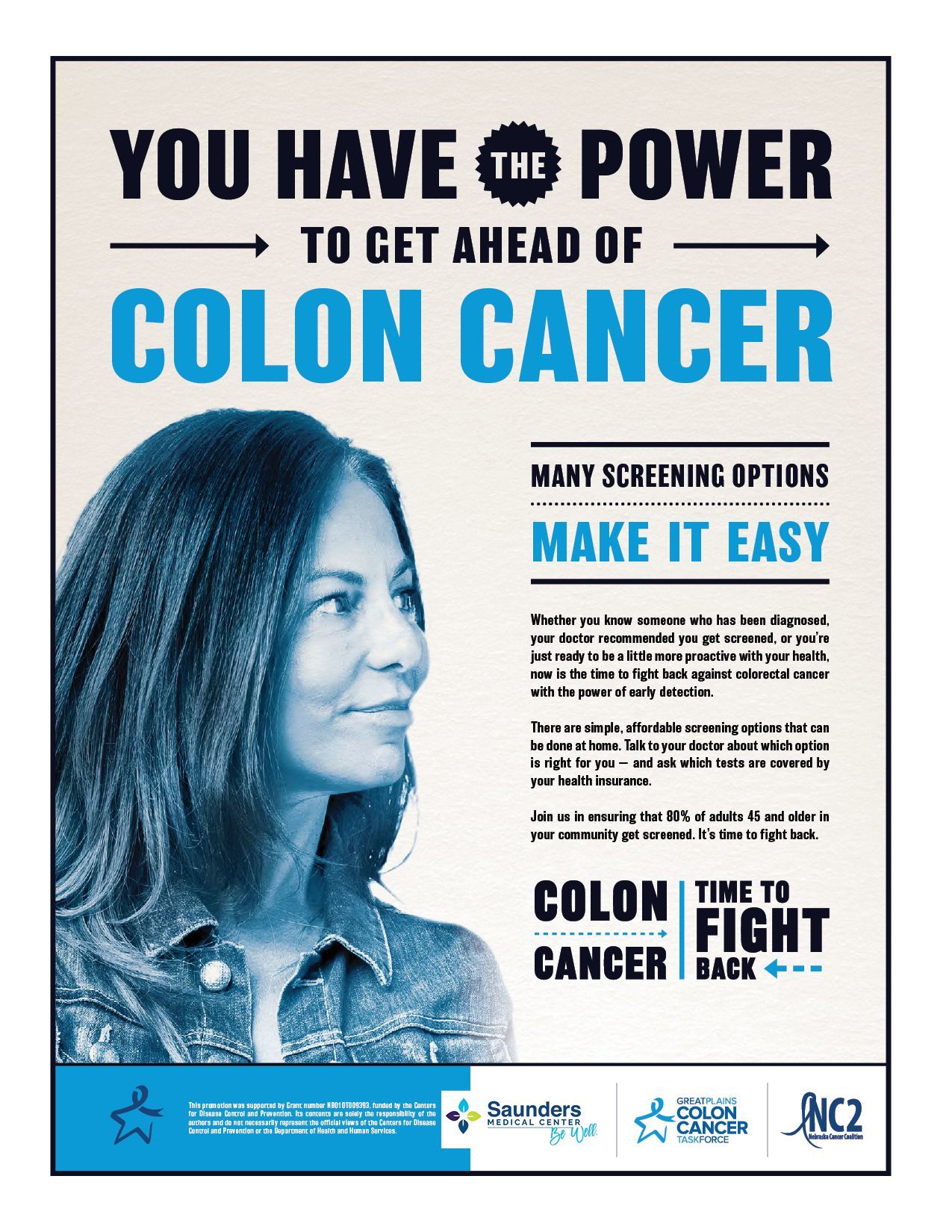 What can I do?
Request an appointment. Schedule your annual physical with Saunders Medical Center's Family Care Clinic (meet providers here) and discuss your health and the timing of appropriate screenings.
Due for a colonoscopy? Schedule your Colon Cancer Screening through March and receive a free gift! Call 402 443-4191.
Scroll down to learn about the Warning Signs of Colon Cancer. 
Choose to make lifestyle changes and learn prevention tips.
Encourage your loved ones to make an annual physical appointment today and share our online posts!
---
Colonoscopies are performed at Saunders Medical Center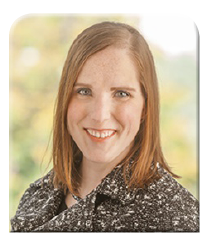 Dr. Ehlers is Board Certified in Internal Medicine and Gastroenterology and comes to Wahoo from Midwest Gastrointestinal Associates, PC. Click here for more information about SMC providers that perform colonoscopies. Or, call 402 443-4191 to schedule.

---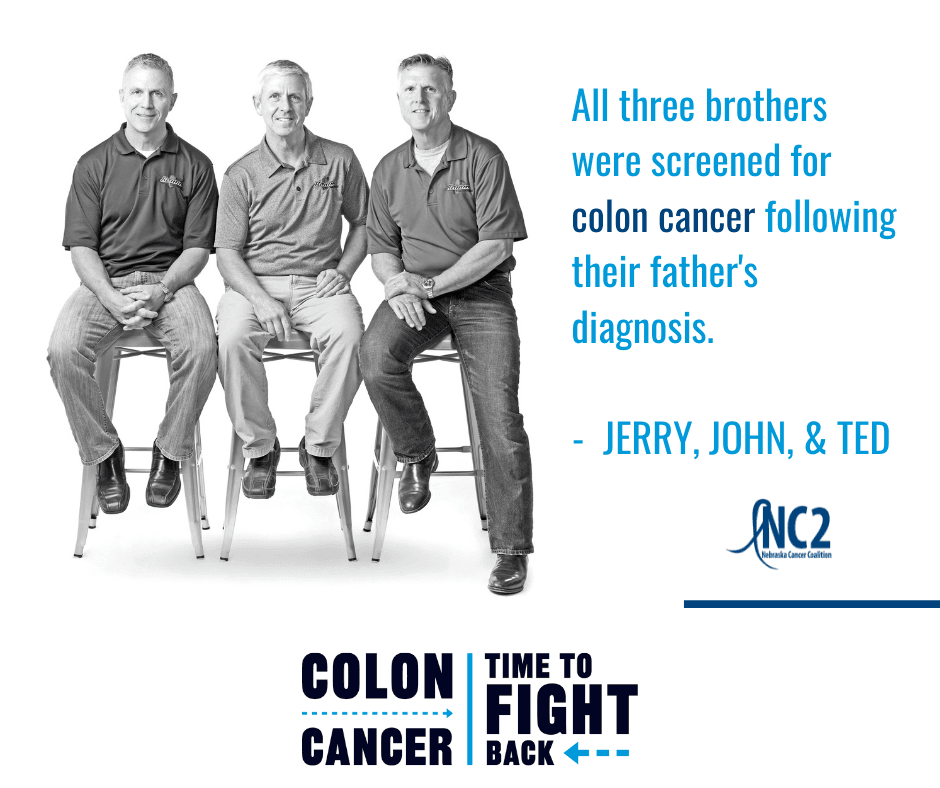 Colorectal cancer is the second leading cancer killer in the United States, and Nebraska ranks 29th in screening rates.
• In 2022, the American Cancer Society estimates 151,030 new cases of colon cancer in the U.S., with 960 new cases in Nebraska.
• Colorectal cancer incidence and mortality rates are higher in Nebraska when compared to overall U.S. rates.
• Approximately 4.4% of men (1 in 23) and 4.1% of women (1 in 25) will be diagnosed with colorectal cancer in their lifetime.
• In 2022, the American Cancer Society estimates 52,580 deaths from colon cancer in the U.S., with 320 deaths in Nebraska.
Rates of colon cancer have increased in recent decades among individuals younger than 50. The official recommended age for colon cancer screening was reduced from 50 to 45.
• Since the 1990s, the rate of colorectal cancer has more than doubled among adults younger than 50, and more younger people are dying from the disease.
• Lowering the recommended age for lifesaving colorectal cancer screening makes it more available to millions more people in the United States, increasing prevention and early detection.
The COVID-19 pandemic has significantly impacted lifesaving colon cancer screening.
• There were an estimated 1.7 million missed colonoscopies in 2020, which may lead to thousands of excess deaths from colorectal cancer over the next decade.
• During the pandemic, the ebb and flow of COVID-19 case numbers have caused delayed medical care and screening.
• One in three adults ages 50-75 is not screened as recommended.
• Colorectal cancer is the second leading cause of cancer death in the U.S. but is largely preventable through screening.
---
Signs You May Need a Colonoscopy
What are the signs that I may need a colonoscopy?
If you have a family-history of colorectal cancer, are experiencing , are considered high risk, or are simply turning 50, you and your doctor should decide if a colonoscopy is the right screening test for you. Signs that you may need a colonoscopy include:
Blood in or on your stool
Frequent and unattributed pain, aches or cramps in your stomach
A change in bowel habits, like having stools that are narrower than usual
Constipation or diarrhea
Unexplained weight loss
If you are experiencing any of these symptoms, talk to your doctor immediately.
---