If you would like to see this offered again, please let us know by signing up below!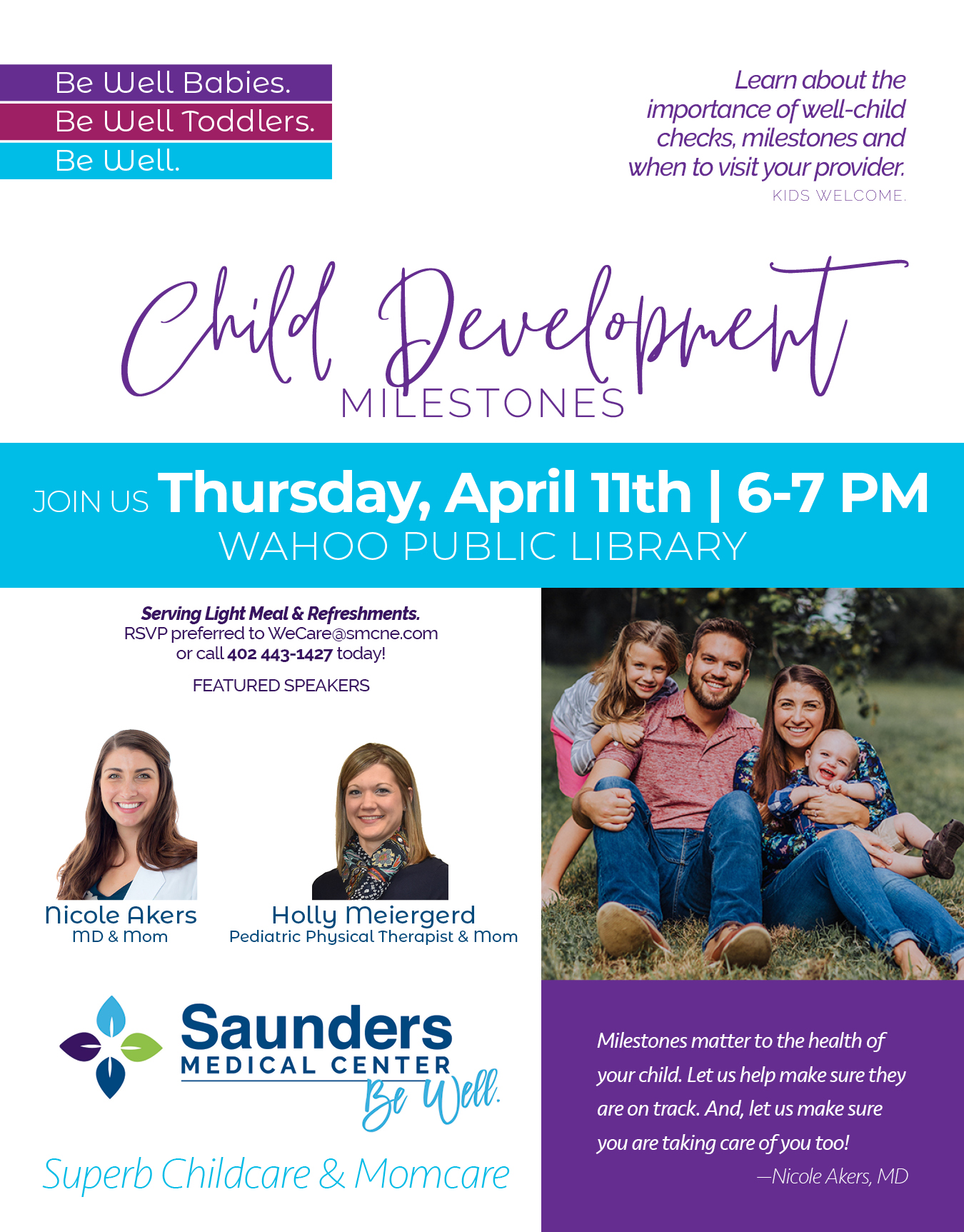 Join us at the Wahoo Public Library for FREE education about your child's developmental milestones!
Learn about your child's development milestones from moms:
Nicole Akers, MD
Holly Meiergerd, Pediatric Physical Therapist
Serving Light Meal & Refreshments.
RSVP preferred. Questions? Call us at 402 443-1427.
This is a FREE educational event and kids are welcome!