Sara Bunting, RRT, NHA, MPA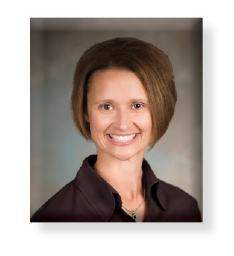 Sara Bunting, RRT, NHA, MPA received her Bachelors of Natural Science with a concentration in Respiratory Therapy, Licensed Nursing Home Administrator and Masters in Public Administration with a concentration in Health.
She has been a Respiratory Therapist for over 20 years. During that time she worked in an acute environment in general care, critical care, sleep medicine, on the Flight Team (Star Care V) and in Administration.
Growing up on a farm near Creighton, Nebraska as a child, Sara enjoyed the outdoors! She has been married over 15 years and has two children—a son and a daughter. As a family they like to go to different sporting events and cheer on their favorite teams. She also enjoy cooking and baking! Her family currently lives in Waverly, NE.
"My passion for what I do is driven by the lives that I impact everyday, from providing quality care to patients and their families, to learning and growing as a therapist and a leader. I love to be part of a team! My strengths are: achiever, belief, 'includer" and positivity. I am excited to become of the SMC family."