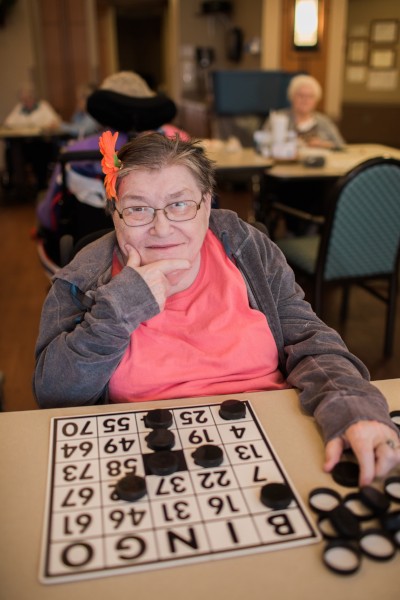 Quality Care....As If Family
At Saunders Medical Center Long Term Care, you'll find 'round-the-clock nursing care provided by professional registered and licensed practical nurses, medication aides and certified nursing assistants whose mission is to care for you like family. SMC's long term care residence offers individualized services to address each resident's physical, mental and spiritual health. The caring and highly-skilled Saunders Medical Center staff is experienced in geriatric care to assure care that is most responsive to your particular needs.
Our mission is to provide accessible and affordable health care with the

level of quality and compassion that we want for our own families.

Saunders Medical Center's Long Term Care facility has _ rooms 
One Unique Thing We Do
We match staff and resident personalities....and we keep them together! Rotating nurses used to be the norm. We get to know you and your family. We know what your routine is like and what you like to eat when. We do our best to care for you as family. 
Caring may be what nurses are all about.....but here it is so much more! We can't wait to meet you!
Caring | Friends | Family
Creating New Memories  |  In the photo on the top of the this page, Tifanie remembers the time she came in to show off her formal dress. Ginny and Tifanie had discussed it so much. So when the big night came, Tifanie surprised her by stopping in! They reminisce about it often.
There are so many stories of residents and caregivers to tell! Click here or to the left to read more!