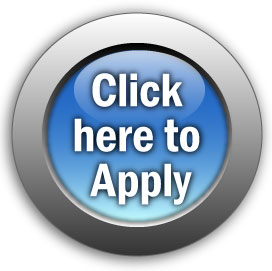 Join Our Team!
You may apply online—it's quick and easy. Just click on the button!
You can also email us at JoinOurTeam@smcne.com or call (402) 443-1409.
SMC will only accept applications for positions that are posted.
---
Help Wanted   |   Positions Available
Click each job below for details.
Long Term Care Positions
LTC Medication Aide/CNA

Full and part-time evenings (2-10pm) including every other weekend and holiday.

LTC RN Charge Nurse RN/LPN

Work every other weekend and holiday.

LTC Assistant Director of Nursing/Staff Development

Assistant DON for Nursing Home with 60 beds. Skilled certified. Includes 14 bed Memory Unit. Responsible for Nursing Orientation.

SUMMARY

Work closely with the Director of Nursing, Administrator, medical staff, and department heads in matters related to nursing service. Responsible for staff education, including organizing annual clinical competencies and orientation.

ESSENTIAL DUTIES AND RESPONSIBILITIES include the following. To perform this job successfully, an individual must be able to perform each essential duty satisfactorily. The requirements listed below are representative of the knowledge, skill, and /or ability required.

Assist in developing and maintaining nursing service objectives and standards of nursing practice and develops and adheres to the nursing service policies and procedures.

Assist in staff education and provides feedback to facility staff regarding daily responsibilities.

Assist in preparing and supervising monthly and daily staffing schedules.

Conduct competency and skills testing on all nursing staff.

Demonstrate the ability to evaluate in an objective, consistent, and fair manner.

Organize and conduct ongoing education of all nursing staff.

Ensure completion of new employee orientation, including proper documentation while constantly evaluating orientation policies and practices to stay current.

Assist DON with annual review of all Nursing Policies and Procedures.

Assist in regularly inspecting the facility and monitors nursing practices for compliance with Federal, State, and local standards and regulations and assures resident needs are met.

Assist and take part in weekday/weekend call rotation as requested.

Assist DON with nursing employee Performance Evaluations as needed with primary responsibility for CNAs and CMAs.

Demonstrate utilization of effective problem solving methods when dealing with co workers, staff, residents and families.
Make frequent daily rounds over entire facility. Receive reports regarding condition of residents from the Charge Nurse and facility staff.

Participate in the Quality Assurance Committee. Completes assigned monitoring, evaluating, education, etc. as needed and attends the quarterly QA committee meetings.

Provide direct resident care as required.

Identify safety hazards and initiates corrective action as necessary.

Consistently have a cheerful and positive attitude, being able to enjoy functioning in a staff roll with responsibility of providing service, encouragement and recognition to others. Is dependable, tactful and courteous.

Perform the duties of the D.O.N. in his/her absence.

Participate in all safety, security and infection control programs that are mandatory as well as those required and provided by the department.

Uphold confidentiality and HIPAA compliance at all times and report violations to the Privacy Officer.

Understand and comply with the requirements of the Saunders Medical Center's Compliance Program, including, but not limited to the Code of Conduct, the Compliance Policy, all Saunders Medical Center-wide policies for compliance, and compliance plans affecting specific duties and responsibilities.

Participate in all education and training programs regarding compliance as required by Saunders Medical Center policy and as requested by the Supervisor.

Demonstrate personal traits of a high-level commitment, motivation and energy; team orientation; professionalism; trust; personal honesty and integrity; and a demonstration of placing others in a place of high value and treating them with dignity and respect.

Other duties as assigned by the Supervisor.

SUPERVISORY RESPONSIBILITIES

Assist the Director of Nursing in supervising all aspects of the Nursing Department. Responsible to directly supervise the CNAs and CMAs.

DISCLOSURE STATEMENT
The above statements reflect the general details considered necessary to describe the essential functions of the job as identified, and shall not be considered as a detailed description of all work requirements that may be inherent in the position.

EDUCATION and/or EXPERIENCE

Must be a graduate of an accredited School of Nursing and currently licensed as a Registered Nurse in the State of Nebraska.

Minimum of five years experience in Gerontological Nursing.

Management experience preferred.

CERTIFICATES, LICENSES, REGISTRATIONS

Registered Nurse in the State of Nebraska.

Basic Life Support Certification.

LANGUAGE SKILLS

Must be able to read, write and follow written and oral instructions and possess positive skills in communication. Ability to deal tactfully with personnel, patients, visitors, and the general public.

MATHEMATICAL SKILLS

Ability to calculate at the level necessary to perform essential duties of the position.

REASONING ABILITY

Ability to make independent decisions when circumstances warrant such action. Ability to interpret a variety of instructions furnished in oral, written, diagram or schedule form.

PHYSICAL DEMANDS

The physical demands described here are representative of those that must be met by an employee to successfully perform the essential functions of this job. Reasonable accommodations may be made to enable individuals with disabilities to perform the essential functions.

While performing the duties of this job, the employee must stand frequently. The employee must sit, reach with arms and hands and occasionally lift 75 pounds. The employee must occasionally walk and climb or balance.

WORK ENVIRONMENT

The work environment characteristics described here are representative of those an employee encounters while performing the essential functions of this job. Reasonable accommodations may be made to enable individuals with disabilities to perform the essential functions of this position. Attendance is essential and required for a successful working environment.
---
Equal Opportunity Employer
All positions offer competitive salary and benefits.
Health Insurance with HSA and Dental Insurance with SMC contribution
Short and Long Term Disability paid by SMC
Life and AD&D for Employee and Dependents paid by SMC
Vacation
NPERS retirement with SMC Contribution
Shift and weekend differential
Dependent and Medical Flexible spending
Tuition reimbursement
Employee Assistance Program
We look forward to you joining our awesome team!